What is
9

BitMMO

?

9BitMMO is the sequel to the indie cult hit game 8BitMMO. One of the original sandbox builders (circa 2001) finally makes the leap into 3D!

It runs on the existing 8BitMMO servers, so you can check out your 8BitMMO creations in 3D!

9BitMMO is still in early development phase and will be for a while. In it's current state, 9BitMMO could be described as a "3D Viewer" for 8BitMMO. The build is only intended for passionate 8BitMMO players who want to experiment with it months/years before it will be released to the larger public. Interested users can see how their buildings look in 3D, as well as build in 3D. Most features such as combat and trading are not yet implemented. You can still do these in 8BitMMO and switch back to 9BitMMO as desired.
F

eatures
Explore 8BitMMO's massive universe in 3D.
Create huge 3D towns, dungeons, and megastructures.
Press F8 to enable Rotation Mode and see the world from 359 new angles.
Find lots of bugs.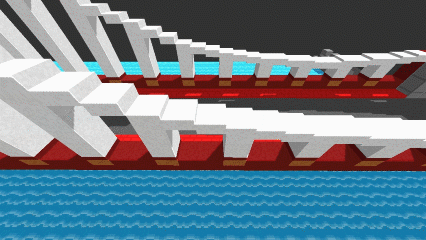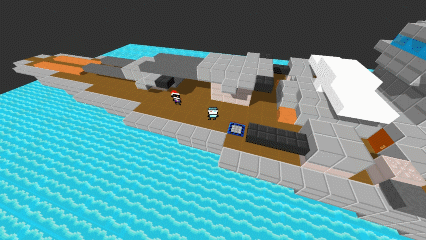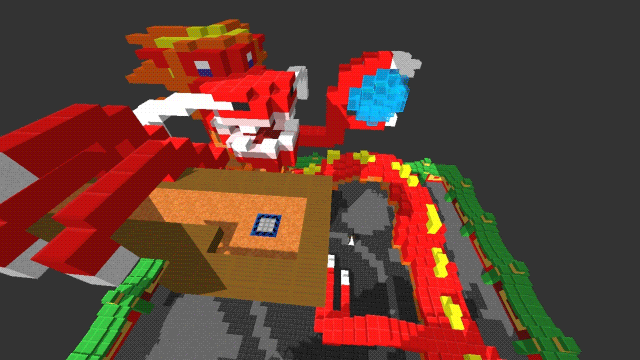 Buy
9

BitMMO

Early access to 9BitMMO currently costs $35 and includes $35 worth of in-game currency in 8BitMMO. 9BitMMO is currently in early technical preview, and only intended for existing players of 8BitMMO who want to view their builds in 3D (or those who plan to buy $35 of game currency anyway and want a free bonus to go with it).

The same warning of any early access product applies here as well: "This Early Access game is not complete and may or may not change further. If you are not excited to play this game in its current state, then you should wait to see if the game progresses further in development."

9BitMMO can be bought for yourself or as a gift. Upon payment, you will receive a game token that you can either use yourself, or send to a friend.

The game code includes a 3D Glasses Test Box, 7600 gold, and 54 plat.
Purchaser instructions: Use the below form to purchase a game token.
If this is a gift, stop here and give the token to the recepient along with these instructions.
---
Recepient instructions: Inside your 8BitMMO account, login to Primary server and type /redeem TOKEN. For instance: /redeem HW-9-ASDF-1234
Your 3D Test Glasses Box are delivered to your inventory. Place it in the world and use it.
You now have 3D Test Glasses! Go to Menu > Shop > Clothing > Accessories > 3D Test Glasses and hover over the glasses to see a link to the 9BitMMO client download.
S

creenshot Comparison

Builds by El Dromedario: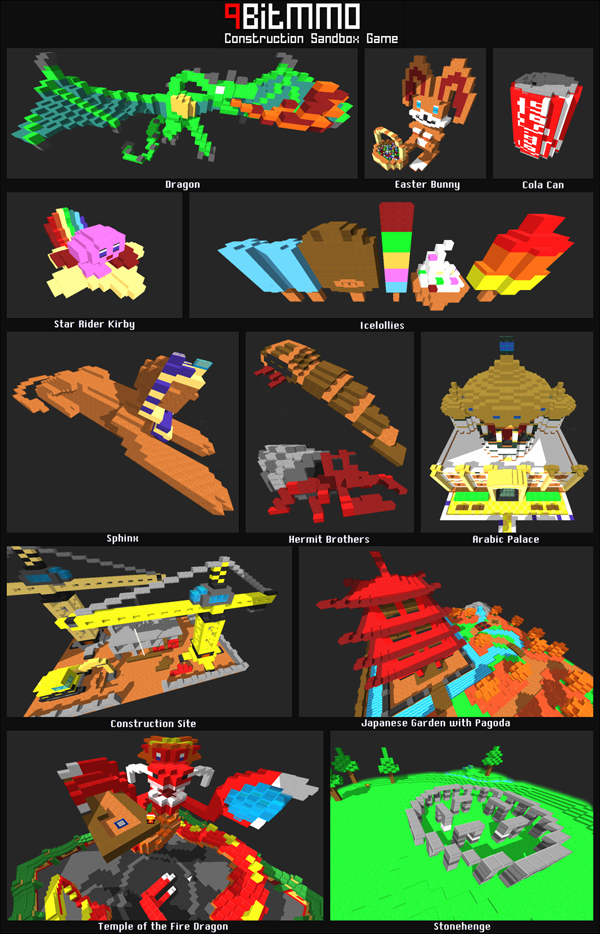 S

ystem Requirements
OS: Windows Vista or more recent for the download edition. Unofficially, XP seems to work okay for the applet edition (firefox / IE only).
Graphics: A graphics card/chip supporting at least OpenGL 3.0 / hardware accelerated 3D is required. Almost any ATI or Nvidia card since 2009 should be okay. Recent Intel 3D graphics chips should be okay as well.)
2GB RAM
300MB HDD space
P

resskit

Copyright 2001-2016 Archive Entertainment LLC. ALL RIGHTS RESERVED.